Overview
Advanced ERP Software for Jewellers
Jewelry Solution is a complete, easy-to-setup technology suited to the needs of Jewellers. It offers a comfortable customer experience and can be translated to further sales while simplifying the internal processes of Jewellers, helping retailers and wholesalers.
Thanks to its secure and user-friendly features, Infoway 's ERP software for Jewellers has become an undisputed pioneer in managing the jewellery industry in the retail showroom and jewellery houses. The Jewellery software offers the appropriate solution for automation and can satisfy the needs of all the business management of jewellery.
Our jewellery ERP software is capable of managing various inventories of precious metal or stone and has a provision in which for different consumers, metals or stones, jewellers can set a different price rate.

Girvi / Mortgage
Maintain daily transactions of money loans by item photo, customer photo, region wise reports, balance sheet, inventory report, customer note, etc.
Chit Funds & Kitty Management
Keep track of the small projects, the Chit Funds, Kitty &. Easily make reports, check outstanding's, payment dates, customer information, etc.
Barcode & RFID Wise Billing
Accelerate the billing process by scanning barcode & RFID code directly and improve your revenue with quick GST billing by 40 percent.
Karigar Management
Simplifying complex accounts with Karigar & registering to question raw materials. Get the finished product receipt & search outstanding balances.
Investment Banking
By taking a domain-centric approach to middle and back-office transformation to drive operational efficiencies and enhance experience.
Stock Management
Product catalogue stock management-images, carats, weight, item code, purity, stock description, stock valuation, etc.
Customer Jewellery Insurance
Provide your clients with insured jewellery. Jewellery insurance that O-Locker- Leading Insurance Firm has brought to you.
Repairing Process
Receive, create & question Replacement Entry Quickly. Keep records, documents, stock & date wise reports.
Bhav Cutting
Paying easily by metal. Manage metal balance ledger accounts along with cash balance & collect payments appropriately.
Loyalty Point System
Keep linked and inspire customers by offering Loyalty Points, Privilege cards that can be used on the next purchase, to continue shopping with you.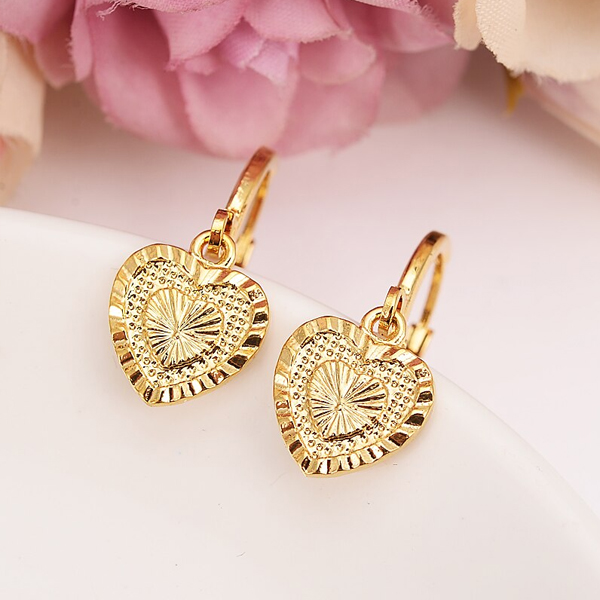 Because of its reliable and user-friendly features, Infoway India ERP Jewellery software has become an undisputed pioneer in the management of jewellery companies in the retail showroom and jewellery houses. The Jewellery software offers the appropriate solution for automation and can satisfy the needs of all the business management of jewellery.
The software allows for quick updating during billing and saves time. Infoway India ERP Jewellery software has all the necessary features in the jewellery industry, i.e. For the smooth running of this business, bar-coding, imaging, return & repair, approval, purchasing & planning, tray stocks, finance, crate-wise stock management, Karigar account, Girvi, Kitty maintenance and many more.
Jewellery Shops don't require Software?
This is a myth. Jewellery business is one of the toughest and most critical business. To manage customer data, Karigar balances, stock it is always advisable to use a software. It also helps you in tracking business growth and helps you in taking important decisions.
I will have to employ a software operator. My expenses will go up?
It is not at all compulsory to employ a software operator. As you become familiar with the software it becomes even faster to sale an item in the software as compared to time required for manual calculation and billing.
What are the benefits of using Jewellery Software?
Following are some of the benefits of using a software.
Manage Stock Effectively.
Optimized Inventory.
Quick business analysis and forecast.
Maintain a good status in customer's view with Standard bill printing and better transparency.
Easy shop Management. Keep track of daily Cash, Cheque and Card statements.
Does the ERP software work Offline?
Yes, it works offline too but requires the internet when you want to send those orders.
Do you provide online support for web based ERP?
Yes, we do provide online support andour support team can provide you proper instruction for using the ERP Software.
Testimonial 6
I own a jewelry shop in Haryana and purchased Infoway'sjewelry software. I'm exceptionally happy with its services. It covers all the aspects of the jewelry business. Good value for money.
Testimonial 5
The person who assisted me in finding software for my client was kind and very helpful. He took into consideration everything that I told him we were looking for, and he didn't try to sell us on products we didn't need. I would recommend Infoway's jewelry ERP softwaresolutionto others who need help finding software solutions.
Testimonial 4
The thought of switching software was overwhelming. But the ease of use was great, with one on one training provided by them it was easy to switch. Lots of features, great customer support, reasonable price.
Testimonial 3
Easy to use. Lots of features. Great support. I have been using jewelry software for many years. Features that I have found in infoway'sjewellerysoftware are usually found in software that costs a few times more than this.
Testimonial 2
Jewellery Manufacturing online software. like as production, in process, job card, marketing, Sales, Inventory, payroll. online jewellery software for complete purpose in manufacturing.
Testimonial 1
Always better for all jewellery traders easy working. I recommend you. This software is mobile friendly also.
Contact
Get In Touch
Want to get in touch? We'd love to hear from you. Here's how you can reach us…
Company Name:
Infoway IT solutions
Website:
Head Office:
SCO No. 40, 2nd Floor, Pocket No. 1, NAC Rd, Chandigarh, 160101
Request A Free Demo
Please fill out the quick form to request a free demo and we will be in touch with lightning speed.